Chandanvita Tonic (200ml)
Availability:
1000 In Stock
Fulfilled By Planet Ayurveda
Size (Per Unit) : 200ml
Dose : For Children : 5 to 10 ml. twice a day with water. For Adults : 10 to 15 ml. twice a day with water or as directed by the physician.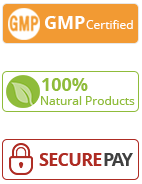 Description
Ingredients:
Anantmool, Khus varo, Majith, Banfasa, Gulab Phool, Galo, Usabo, Chopchini, Gorakhmundi, Kamalphool, Shankhpushpi, Javaso, Sugar.